Cabrera
April 25 the 2022
Located on the northeast coast of the country, Cabrera is one of the four municipalities that divides the province of María Trinidad Sánchez.
It is limited to the north and east by the Atlantic Ocean, to the south with the Nagua main municipality, and to the west with the Río San Juan municipality.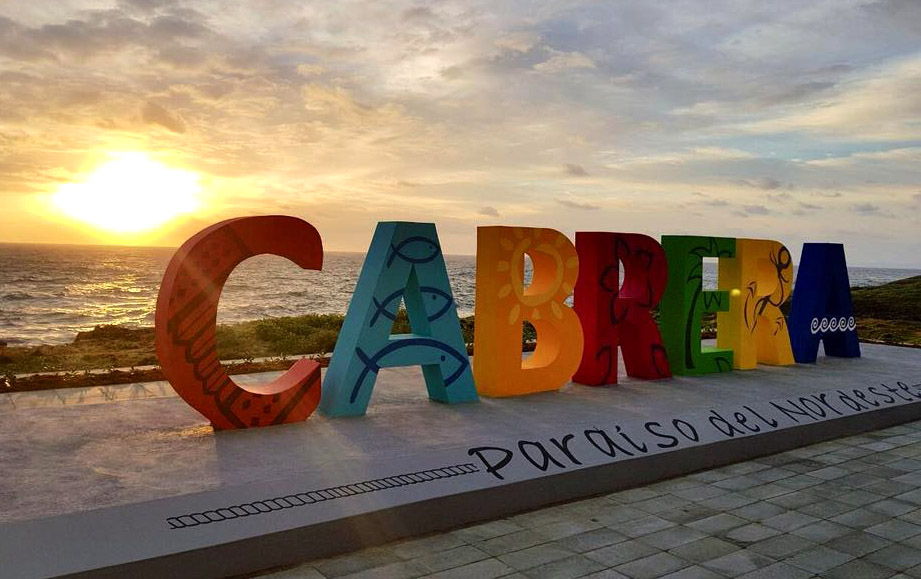 It has two municipal districts: Arroyo Salado and La Entrada
This area was originally known as Tres Amarras. This unique name was due to the fact that during his first trip to the New World Christopher Columbus stopped near the place and ordered to reinforce the moorings of his boats so as not to capsize due to bad weather.
It was created as a cantonal post in 1891 under the name of Cabrera to honor the memory of the restorer hero José Cabrera.
After the creation of the María Trinidad Sánchez province in 1959, it became one of its municipalities.
Cabrera's economy is based on livestock, agriculture, fishing and tourism.
This municipality attracts many tourists every year given its beautiful beaches and ecotourism destinations to enjoy. Its beaches include Playa Diamante , Playa La Entrada, Playa Arroyo Salado and Playa El Bretón .
The Cabo Fránces Viejo Natural Monument is a coastal plateau famous for its beautiful panoramic views and peaceful atmosphere.
The Laguna El Dudú is a recreational park with two freshwater lakes, and is one of the ideal places to practice speleological diving, since the two bodies of water are directly connected through underground tunnels.
The patron saint festivities of Cabrera are celebrated on September 24 in honor of the Virgen de Las Mercedes .