Cacao: Origin, Properties, and Benefits
April 21 the 2022
On July 7th, many countries around the world celebrate "World Cacao day." This day came to be after the French Academy of Chocolate and Confectionery reached an agreement with the International Organization of Cacao Producers to commemorate this day since it is believed that on July 7th, but in 1550, cacao was introduced from America to Europe. This day is about celebrating what many would consider to be perhaps one of the best creations of humanity. Although some countries prefer to celebrate it on September 13 in honor of Roald Dahl's (1916-1990) birth date, the writer of the popular book "Charlie and the Chocolate Factory."

What is Cacao?
Cacao is a tropical tree that can measure from 4 to 12m in height originally from South America that produces the fruit of the same name that can be used as an ingredient for foods among which chocolate stands out. The cacao tree produces more or less 150 fruits per year. These fruits, called pods, whose color varies from yellow to orange, contain about 3 dozen cacao beans more or less large, long, or flat depending on the variety.
Its use dates back to the time of the Mayans, Aztecs, and Incas, and since then it has been used for both nutritional and medical purposes. cacao was the most precious gold of the Mayan empire due to all its good medicinal and aphrodisiac properties, these were exchanged as currency among the South American civilizations. Its introduction in Europe happened around the fifteenth century after the colonization of America when it was imported along with other foods such as potatoes or tomatoes.
THERE ARE THREE TYPES OF CACAO:
Cacao Criollo
Its fruit also called a pod, is elongated and with grooves. It is delicate cacao, sensitive to diseases, and of low production but of very high quality.
Cacao Forastero
It is the most cultivated. Its pod is more rounded and practically smooth, of a green color that turns yellow at maturity.
Cacao Trinitario
It is considered a cross of the two previous ones and it is of a dark violet color that changes to orange colors when reaches maturity. Its cacao is similar to the Forastero.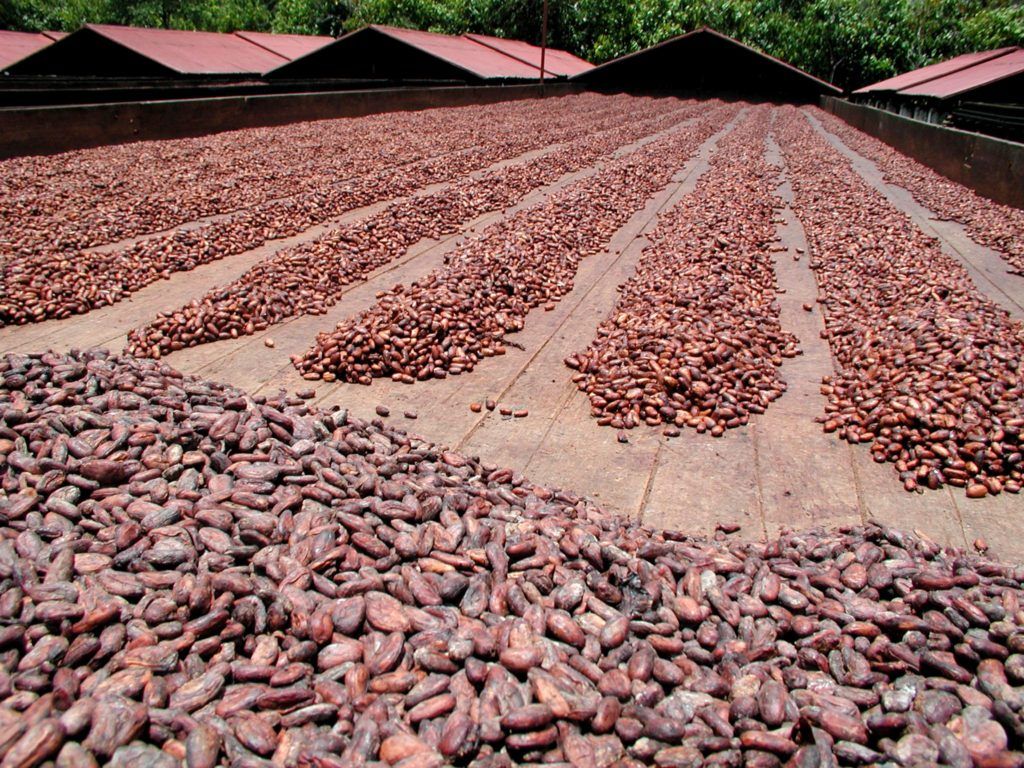 PROPERTIES AND BENEFITS
There is only one gram of sugar in half a cup of raw cacao. Nowadays, cacao is considered a great superfood due to all the health benefits it has. Raw cacao powder contains more than 300 different chemical compounds and almost four times the antioxidant power of average dark chocolate – more than 20 times that of blueberries. Also present are proteins, calcium, carotenes, thiamine, riboflavin, magnesium, sulfur, flavonoids, antioxidants, and essential fatty acids.
All these elements combined serve to boost natural phytochemicals that have incredible benefits throughout the body, such as low levels of LDL cholesterol, preventing some heart and blood pressure diseases, providing numerous benefits to the brain system, and increasing the elasticity, hydration, and density of the skin.
Cacao also favors the production of endorphins, which can improve mood states and make people feel good helping lower physical or mental stress. Other elements such as tryptophan or phenylethylamine also contribute to a more positive mood.
SOME OF ITS USES
Chocolate is made from cacao beans which, when harvested, are covered by a white and sticky pulp which will serve as a first fermentation stage in the sun, during which the first cacao aromas develop. Then they are selected, cleaned, roasted, crushed, and finally reduced into powder to be mixed with different ingredients, many of them refined, like sugar.
In addition to chocolate, another product made from cacao beans is cacao butter, which has numerous moisturizing properties. It contains 53% fat and is used in the manufacture of numerous pharmaceutical or cosmetic products.
Among the various oils and fats available in cosmetics, cacao butter is the best because it helps create a protective sun filter on the skin. It also heals scars, burns, cuts, scratches, and stretch marks, and is excellent moisturizing massage oil.
CACAO IN THE DOMINICAN REPUBLIC
According to CERAI, Center for Rural Studies and International Agriculture, 1% of the world's cacao is organic, of which 60% is grown in the Dominican Republic. Together with FUNDELOSA (Fundación de Desarrollo Loma y Salud), they promote the agroecological production of cacao in the mountains of the Dominican Republic through an international cooperation project. The project arose with the objective of recovering the cacao plantations, affected by the lack of maintenance, degradation, and loss of soil fertility after three decades of falling cacao prices. This project began by converting 58 farms into producers of certified organic cacao, gaining access to new markets, and later becoming the country with the largest cacao growers worldwide.
DID YOU KNOW…?
In 2016 and 2017, a small Canadian company, run by a couple of spouses, Drew and Erica Gilmour was recognized by the Chocolate Academy in London where they won the prize for the best chocolate bar in the world, "the Golden Bean." The Gilmours started their business in 2011 with their chocolate bar Hispaniola, made with organic cacao beans from the Dominican Republic, outperforming chocolate heavyweight companies, such as Akesson's from England, Amedei from Italy, and Michel Cluizel from France.