Ebano Verde Scientific Reserve
April 24 the 2022
The Ebano Verde Scientific Reserve is located in the province of La Vega near the Cibao valley and the Bonao valley. It comprises an area of ​​36 km and its highest elevation is the Loma de las Golondrinas at 1,565 meters above sea level. It is a tropical cloud forest and in its lower part, it is a tropical humid forest.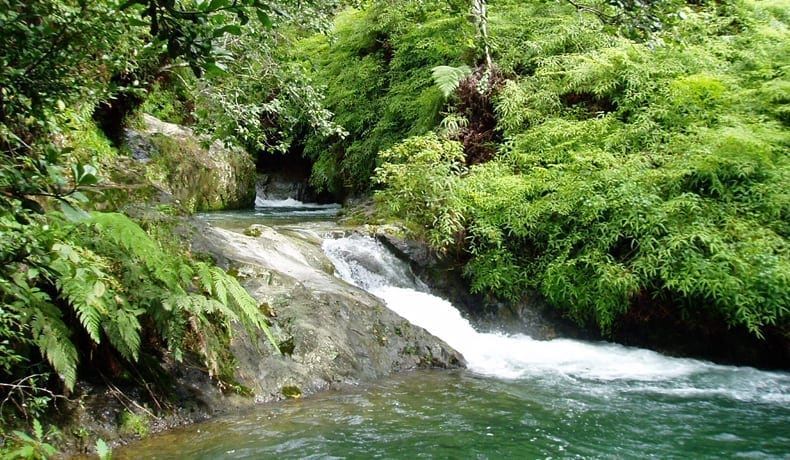 The term scientific reserve is due to the fact that it has an outstanding ecosystem, with landscapes and species of flora and fauna of great national scientific importance. Also because it is in this category, it is a highly protected reserve in relation to conventional reserves.
This reserve protects green ebony and is one of the areas with the highest number of endemic plants in the Dominican Republic. 687 species of vascular plants have been reported, of which 153 are endemic to the country.
The reserve is a large water bank. Some very important rivers are born here, such as the Camú river which runs 12 km from its source to the limit of the reserve, there is also the Jatubey river which discharges its waters into the Rincón dam.
The Ebano Verde scientific reserve is usually visited by hikers who need a permit to travel one of the reserve's trails, it is the most popular of all, it is 5 km long and can be traveled between 3 and 4 hours on foot.
Arroyazo River
It is a spa whose stream is born within the forested area of ​​the Reserve. When falling, in small waterfalls and between rapids, the water has formed a large pool in the middle of a huge rock. This pool is used by visitors. It is one of the most pleasant baths with waters that average 14 degrees Celsius.