How to prepare for hurricane season
April 21 the 2022
Precautionary measures can temper the ravages of these storms
Hurricanes can shatter lives as well as damage property.
Being prepared can help you, your family, or your business minimize the impact of the storm.
The best way time to start is before the threat is imminent.
Here's what you need to know.
Don't wait until a hurricane watch is issued, because it may already be too late to take certain precautions.
Reduce property damage and get through any hurricane emergency with less stress by preparing before the season begins.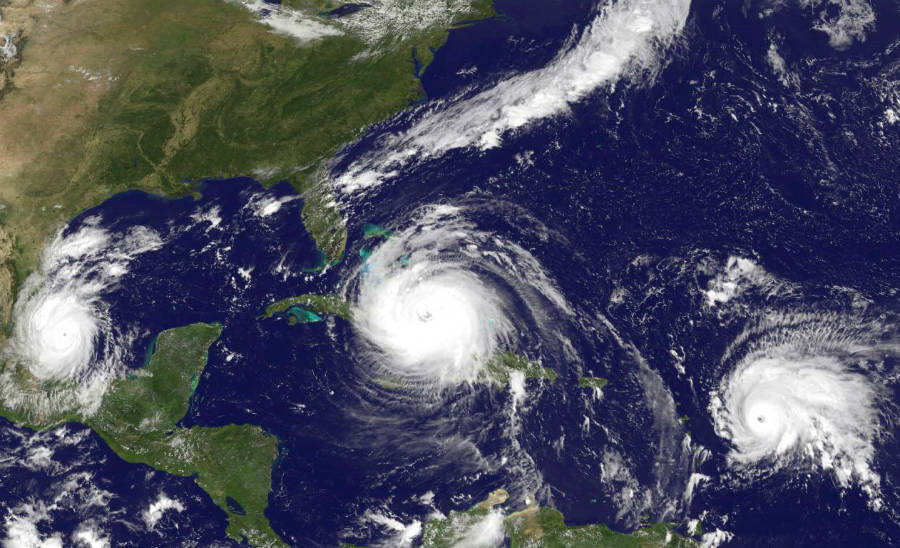 1. Plan your evacuation route well ahead of time
If you live on the coast or in a mobile home, you may have to evacuate in the event of a major storm.
While you'll no doubt get instructions from the local government, it's wise to create your evacuation plan well before a disaster strikes.
This way, you can know ahead of time about the nearest shelters, take your pets into account in your plan, make sure to take important papers, and make a trial run.
2. Keep non-perishable emergency supplies on hand
When a hurricane warning is issued, people run for the stores. As much as possible, get ahead of the rush by having the following on hand:
Extra batteries
Candles or lamps with fuel
Matches (keep these dry)
Materials and tools for emergency home repairs–such as heavy plastic sheeting, plywood, a hammer, etc.
Prescription drugs
A three-day supply of drinking water
Food that you don't have to refrigerate or cook
First-aid supplies
A portable NOAA weather radio
A wrench and other basic tools
A flashlight
If you need to evacuate, you'll bring these supplies with you. As expirations dates approach (for example, food or batteries), use the items and replenish your emergency stash.

3. Take an inventory of your personal property
Creating a home inventory will help ensure that you have purchased enough insurance to replace your personal possessions. It can also speed the claims process, substantiate losses for income tax purposes, and is helpful should you need to apply for disaster aid. In the event, you need to evacuate, be sure your home inventory is among the important documents you take with you.
4. Review your insurance policies
This hurricane season insurance checklist can help you to understand your coverage and whether it's adequate to repair or rebuild your home, if necessary, and replace your belongings
Keep in mind that your homeowner's insurance covers the cost of temporary repairs for hurricane damage, as well as reasonable additional living expenses (ALE) over and above your normal living expenses if you have to relocate (such as the extra expense of getting to work or to school if your temporary home is in a different community).
However, your homeowner policy doesn't cover flood damage, so you may want to consider looking into flood insurance.
If you live by the coast, you may also need a separate policy for protection against wind and wind-blown water damage.
If you have questions about what your current policy will cover or need to augment your current coverage, contact your insurance professional.
5. Take steps to protect your home
Hurricane-force winds can turn landscaping materials into missiles that can break windows and doors and much of the property damage associated with hurricanes occurs after the windstorm when rain enters structures through broken windows, doors, and openings in the roof.
While retrofitting your home to protect against these possibilities is undoubtedly an expense, you can do it in stages.
Replace gravel or rock landscaping materials with shredded bark, which is lighter and won't cause as much harm.
Cut weak branches and trees that could fall on your house and keep shrubbery trimmed.
Install storm shutters to protect your windows from breakage. Alternately, fit plywood panels to your windows, which can be nailed to window frames when a storm approaches.
Make sure exterior doors are hurricane proof and have at least three hinges and a deadbolt lock that is at least one inch long.
Sliding glass doors should be made of tempered glass and, during a storm, covered with shutters or plywood. These types of doors are more vulnerable to wind damage than most other doors.
Replace old garage doors and tracks with a door that is approved for both wind pressure and impact protection. Wind coming into your home through an opening this large poses grave problems for the rest of your home—especially your roof.
Seal outside wall openings such as vents, outdoor electrical outlets, garden hose bibs, and locations where cables or pipes go through the wall. Use a high-quality urethane-based caulk to prevent water penetration.
If you live in a mobile home make sure you know how to secure it against high winds and be sure to review your mobile home insurance policy.
If you have a boat on a trailer, know how to anchor the trailer to the ground or house—and review your boat insurance policy.


6. Take steps to protect your business
Hurricanes take a toll on businesses, too so be prepared.
Create an emergency business response and continuity plan.
In the event of a hurricane, this will help your business quickly recover.
Keep contact information for employees, suppliers, and vendors current so you can check on their wellbeing and communicate the next steps for resuming normal business operations.
Review your business insurance policies in order to understand what's covered.
For more preparedness tips, handy checklists (including ones you can personalize yourself), and evacuation planning advice to cover a variety of disasters, get the I.I.I.'s Know Your Plan app. It's a great tool to help get you and your family—including pets—organized and ready to act more quickly if an emergency strikes.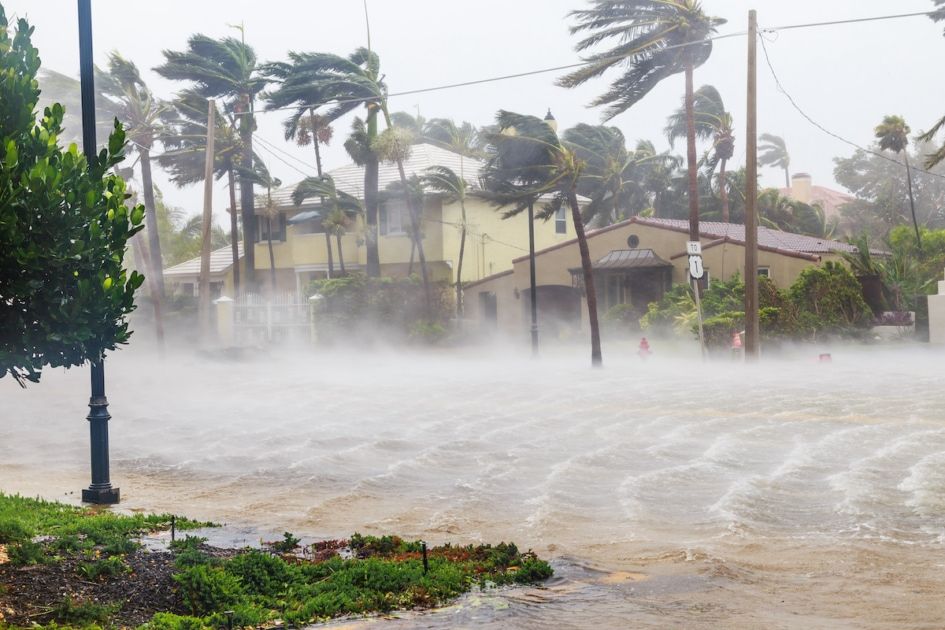 What to do when a hurricane threatens
When the storm approaches, don't get caught with your windows down
Hurricanes are violent and dangerous to your family and your home. When a hurricane threatens to bear down, make sure that you know how to batten down your hatches and protect yourself, your loved ones, and your property.
When it's hurricane season
Hurricane season starts June 1 and runs through November 30. But don't wait until a warning—take steps to prepare in advance for a potential hurricane—it's the best way to protect your family, your home, and your business.
When a hurricane watch is issued
A hurricane watch is issued when there is a threat of a hurricane within a 24-36 hour period. At that time, you should:
Purchase any emergency supplies that you don't already have on hand. Hit the stores early, as items such as batteries, candles, and flashlights will get snapped up quickly.
Prepare your yard by removing all outdoor furniture, lawn items, planters, and other materials that could be picked up by high winds. If you haven't already, remove weak branches on plants and trees. Lower antennas and retractable awnings.
Prepare for a potential evacuation by reviewing your evacuation plan and, if you have a pet, your pet's evacuation plan.
Fully charge your cellphone.
Fill your car's gasoline tank.
Jot down the name and phone number of your insurer and insurance professional and keep this information handy in your wallet or purse.
When a warning is issued
A hurricane warning is issued when hurricane conditions are expected in 24 hours or less, which means a storm is imminent.
Stay informed of the storm's progress by listening to the radio or TV. Even better, listen to an NOAA Weather Radio for critical information from the National Weather Service (NWS).
Install hurricane shutters, board up or otherwise securely shutter large windows and draw drapes across windows and doors.
Get off the boat—never remain on a boat during a hurricane! Check the mooring lines of boats in the water.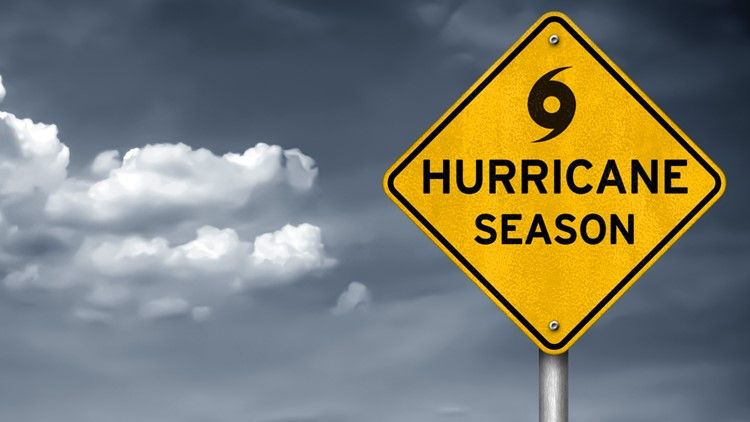 If evacuation becomes necessary
Hopefully, you're fully prepared with an evacuation plan.
Also, remember:
Don't wait until the last minute—shelters might be full or the roads might be jammed. If you have pets, consider traveling before an evacuation is ordered—otherwise, you might be ordered by officials to leave your pet home.
Take along survival supplies from your list.
Keep important papers with you at all times, including your home inventory, and make sure you have the name and phone number of your insurance professional.
Take warm, protective clothing for the whole family in case you get stuck.
Lock all windows and doors in your home. Don't compound hurricane damage with the threat of possible looters.
Keep all receipts for anything that might be considered to be an additional living expense (ALE) in the event your home is destroyed or damaged and rendered uninhabitable.
If you remain at home during a hurricane
Stay indoors. Don't go out even during the brief calm when the eye of the storm passes over as wind speeds can increase dramatically in seconds.
Stay away from windows and glass doors and move furniture away from exposed doors and windows.
Stay on the downwind side of the house. If your home has an «inside» room, stay there during the height of the hurricane.
Keep the television or radio tuned to information from official sources.

After the hurricane, beware of the dangers that remain
The storm may have passed, but it likely has created new dangers.
Beware of outdoor hazards like loose or fallen tree limbs, loose signage, or awnings that are in danger of breaking off and falling.
Keep away from loose or dangling power lines, and report them immediately to the proper authority.
Walk or drive extra cautiously as washouts may weaken road and bridge structures.
In the event of a power outage, throw out food that may be spoiled.
Boil municipal water before drinking until you have been told it is safe.
If your home is damaged
Notify your insurance professional as soon as possible of any losses. If you had to relocate, let your representative know where you can be contacted. In addition:
Make temporary repairs—if they can be made safely—to protect property from further damage or looting; for insurance purposes, keep all receipts for materials used.
Get written estimates for any proposed repair jobs and use only reputable contractors. Be especially careful of building contractors who want huge deposits upfront or encourage you to spend a lot of money on temporary repairs. Ask for their references and check with the Better Business Bureau on complaints.
Gather any other receipts for expenses that will be covered by insurance or will be tax-deductible.