La Romana
April 24 the 2022
Overflowing in natural riches—from a poster-worthy Caribbean coastline to world-class golf courses—La Romana is one of the country's top destination picks. Fields of sugar cane lead to continuous white sand beaches from Dominicus to Bayahíbe. Cave-riddled forests inside Cotubanamá National Park are home to freshwater springs and Taino rock art. Offshore, the islands of Saona, Catalina, and Catalinita are lined with turtle nesting stretches facing pristine coral reefs, while shipwrecks teeming with marine life rest at shallow and extreme depths.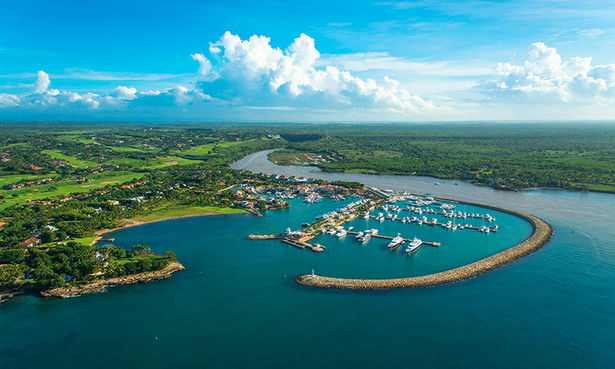 The largest sugar cane mill in the Americas was once headquartered in La Romana until its owners diversified and ventured into tourism by opening the luxurious Casa de Campo Resort in 1974, a celebrity favorite and renowned destination for its award-winning Pete Dye golf courses. The adjacent 16th century Altos de Chavón followed—a stunning replica of a Mediterranean village towering over the Chavón River, and bustling with entertainment—including an outdoor Grecian amphitheater where Grammy-winning artists perform every year.
While visitors flock to La Romana for a luxurious seaside lifestyle of chasing tail, scuba diving, fine dining, and shopping, its fishing village charms along Bayahíbe and Dominicus win many moreover. La Romana is the gateway to Saona and Catalina Islands, which are part of the Cotubanamá National Park, and the most visited natural attractions in the country.
One wouldn't expect any less from the only location in the DR and the world where the rare Bayahíbe Rose originates—a soft pink-colored cactus shrub named National Flower of the DR in 2011 and featured on the Dominican currency.
The main ports of entry to La Romana and Bayahíbe are La Romana International Airport (LRM) and Casa de Campo Tourist Port.