Puerto Plata Cable Car Ride
April 23 the 2022
Built-in 1973 and restored in 1999, it is available to all Dominicans and tourists, the only cable car in the entire country and the Caribbean, which takes us to the top of the Isabel de Torres mountain where Christ the Redeemer awaits us, welcoming us with open arms.
A beautiful and unique place where we can contemplate the entire city and marvel at the green and beautiful landscape.
Available daily, from 8:30 AM to 5:00 PM, and consists of three cables on each side, two cabins with a capacity for 18 people, two stations, and a tower to support the cables.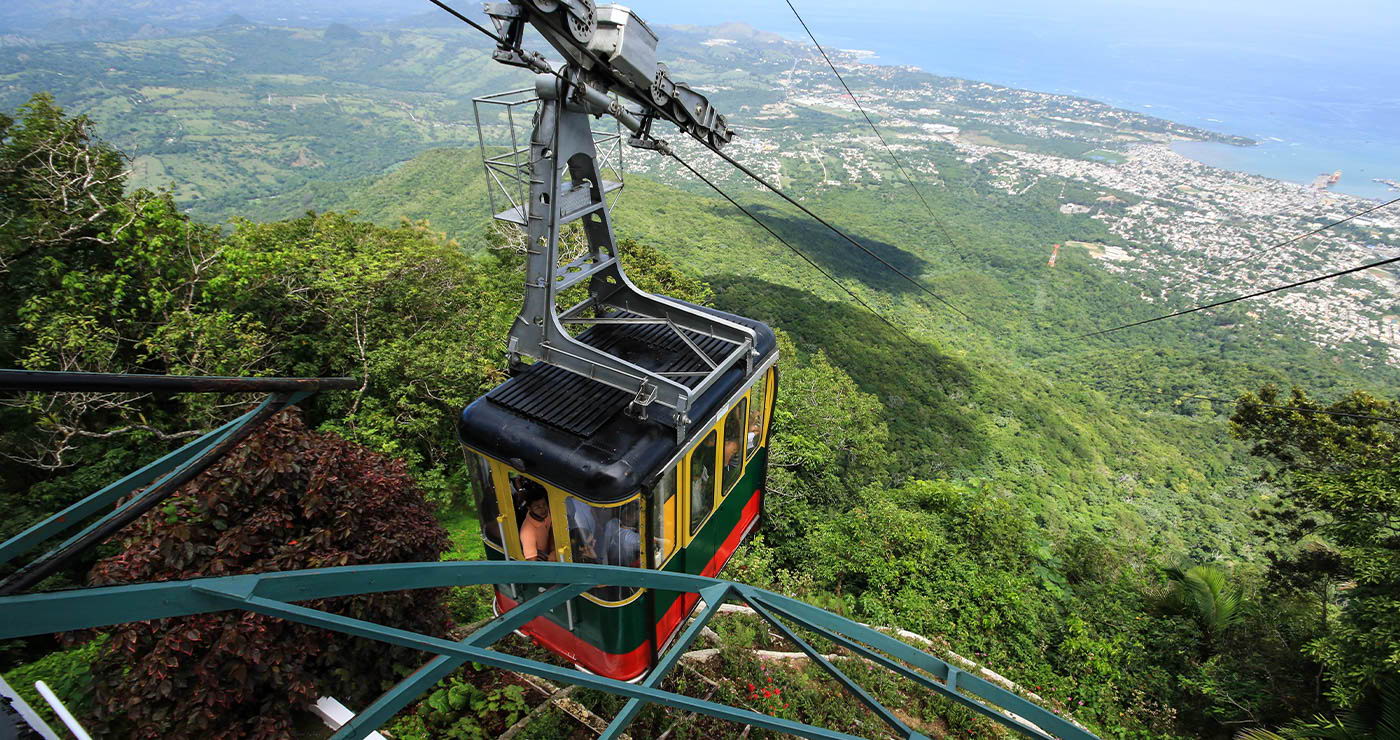 The uphill journey is about 4 kilometers long and lasts 10 minutes, a time in which visitors can take advantage of the varied vegetation that resembles a jungle.
This attraction gives us great importance as a country, due to its exotic natural beauty and its extensive National Park, which with its exuberant vegetation which is combined with the sea, achieves a unique landscape in the country.
The Puerto Plata Cable Car, for its operation, has a modern computerized system as well as an emergency power plant, being always in optimal conditions thanks to the permanent maintenance they receive, therefore, it is easy to appreciate the safety of the Cable Cars.
A perfect activity to share with family or between groups of friends.