Pyramids of Valle Nuevo
April 24 the 2022
Valle Nuevo, between Constanza and Ocoa
The pyramid consists of four segments and is located in the old municipal boundary between Constanza and San José de Ocoa just off the road, in the area known as La Nevera.
The pyramids are part of the Valle Nuevo Reserve which is at a height of 2,300 meters above sea level, where the temperature can drop to 0 degrees Celsius in winter, a season of the year in which you can find trees adorned in white thanks to the frost.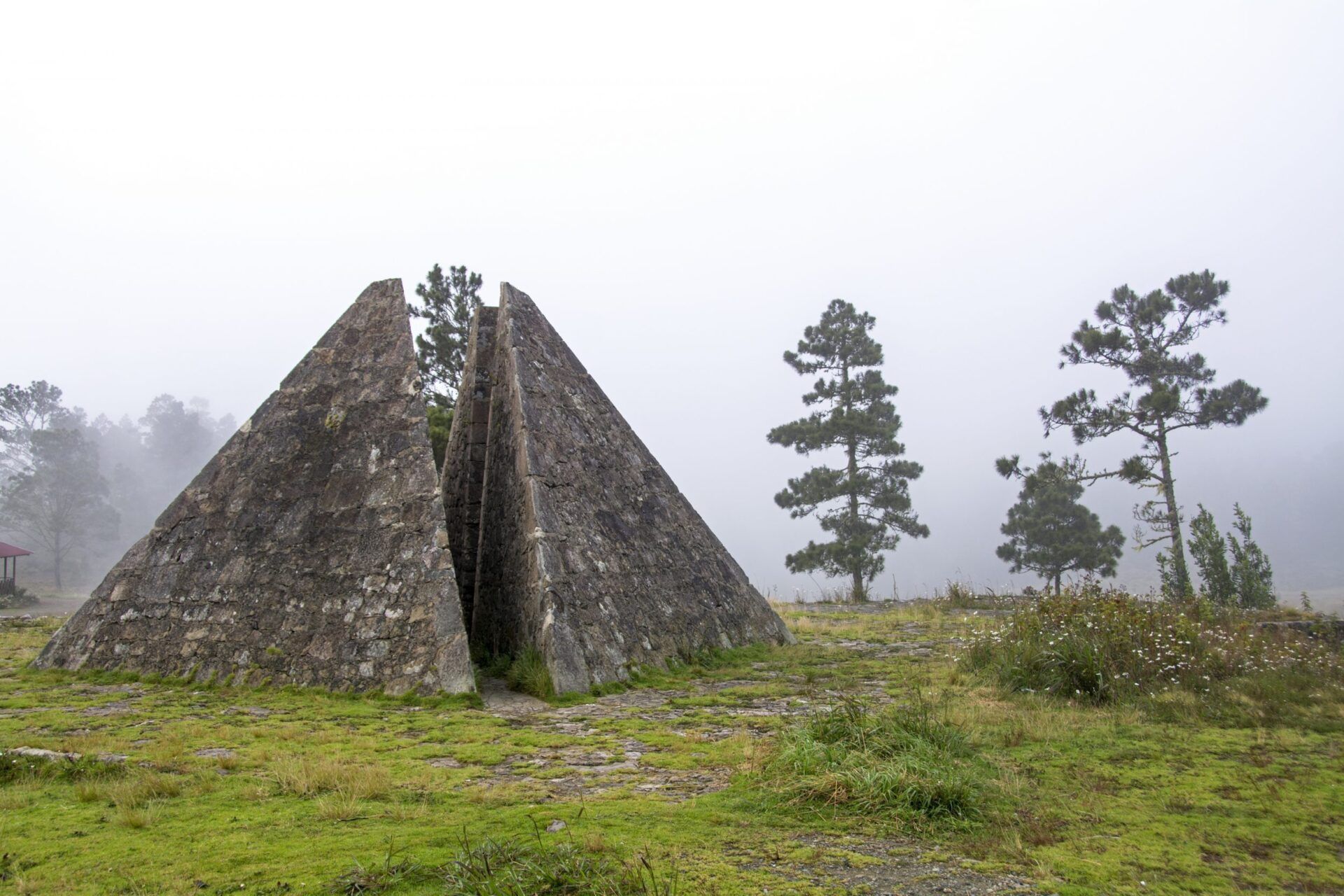 Some time ago it was believed that the Pyramids of Valle Nuevo or La Pirámide de Constanza (as it is also known) had been designed to mark the center of the country (Dominican Republic), which was denied by its designer, Julio Hernández Santelises, who explained that these pyramids were built in 1958 in gratitude to Rafael Leónidas Trujillo, for having built the road to Constanza and San José de Ocoa.
Access to the Las Pirámides area has a cost of RD $ 100 p / p, this is paid at the booth where visitors are received and after payment, the ranger places a headband on your wrist and then begins the tour.
The distance from Constanza to the Pyramids of Valle Nuevo takes approximately 1 hour and 45 minutes at a prudent speed.
It is recommended to be careful on the way from Constanza to the entrance of the park, since it is a narrow road and you will find vans and trucks loaded, crossing inches from other vehicles, due to how narrow the curves are.
Contemplate the beautiful landscapes, camping, enjoy the fresh air, and have a beautiful evening looking at the stars while having a BBQ.
IMPORTANT: if you are going to visit the pyramids, it is advisable to go in a four-wheel-drive vehicle, since the road is uphill and is not in good condition, but it is worth going.