If you've just set a date for your wedding, this can be an exciting time for the two of you! Don't let the marriage laws of the Dominican Republic put a dent in your wedding plans.
Here's what you need to know and what documents to bring with you before you apply for a marriage license. Try to get the paperwork aspect of your wedding out of the way about six months before your wedding date.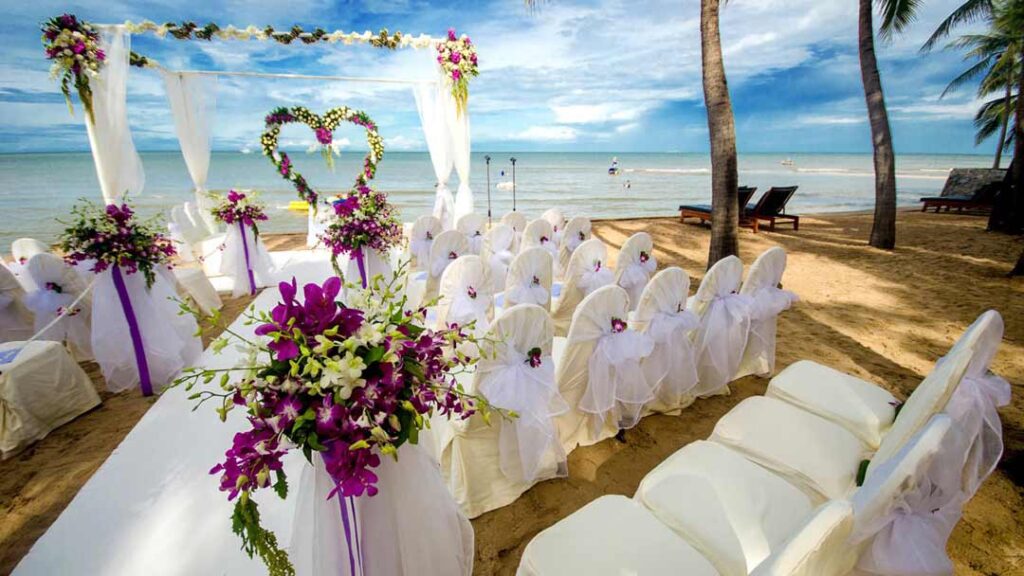 Legal Requirements in the Dom Rep:
It is recommended that you write the American Consulate in Santo Domingo in advance of your intended wedding date asking permission to marry in a civil ceremony.
If you are not a resident of the Dominican Republic, you will be asked for a valid passport. Have a copy of your passport with you, too. You must have original copies of your birth certificates. Baptismal certificates will not be accepted.
Certification that you are both single and eligible to marry. This is often referred to as a ​Single Status Affidavit. Documents need to be translated into Spanish and certified by the Dominican Republic Consulate.
Dominican Republic Fees
When you register with the Oficialia del Estado Civil, you will be charged a nominal fee of approximately $20. The Dominican Republic uses the Dominican Peso as the official currency. It is freely exchangeable to the dollar and other major currencies.
Ceremony
You can have either a civil ceremony or a religious ceremony in the Dominican Republic.
Roman Catholic: You will need to meet with a parish priest in the Dominican Republic to show documentation of attendance at an appropriate marriage preparation course.
Residency Requirement
There is no residency requirement for getting married in the Dominican Republic.
Waiting Period in the Dominican Republic
There is no waiting period in the Dominican Republic.
Previous Marriages
If you have been married before, you must produce a copy of the decree of divorce or death certificate of your former spouse.
The U.S. Embassy site states, «During the ceremony, the official asks the parties and witnesses whether either of the parties has been married previously, to each other or to other people. The party who has been married previously must supply the date of that marriage and the name of the person who officiated.»
Witnesses
You need two witnesses over the age of 18. Your witnesses also need to provide identification.
Vow Renewals in the Dominican Republic
You can have your vows renewed if you produce your original Wedding Certificate.
Minimum Age
16 for men, 15 for women. Even if you have parental consent, you may not get married if you are a man younger than 16 or a woman younger than 15. For significant reasons, a judge may grant an exception.
Proxy Marriages
No
Same-Sex Marriages
No
Marriage Certificate
Your marriage certificate will usually be ready a day or two after your ceremony. The Marriage Certificate from the Dominican Republic is legal and recognized everywhere in the world.
Please Note:
Marriage license requirements often change. The above information is for guidance only and should not be regarded as legal advice. It is important that you verify all information with the local marriage license office before making any wedding or travel plans.
Source: www.thespruce.com