A Democratic nation with a population of over 10 million people, the Dominican Republic has a territory stretching 48,442 square kilometers (18,704 square miles). That's just over twice the size of New Jersey, or nearly the size of Costa Rica. Its coveted shores face the Caribbean Sea in the south, and the Atlantic Ocean in the north. 
As of 2017, 6,187,542 overnight visitors and more than 1,100,000 cruise passengers make their way to the Dominican Republic every year.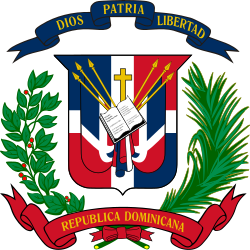 Quisqueya, as Dominicans affectionately call their home–meaning "mother of all lands"– is a country of superlatives. 
This was the first permanent Spanish settlement in the Americas or the "New World," with the arrival of Christopher Columbus on his first voyage in 1492. 
Aside from choosing the DR as his sole residence in the region –a land blessed with fertile soil and gold deposits–Columbus and the Spanish Crown used the country as a launching pad for conquests across the Caribbean and the United States. 
Today, the first city of the Americas, Santo Domingo, is the capital of the DR and continues to thrive while preserving its history and original Spanish architecture.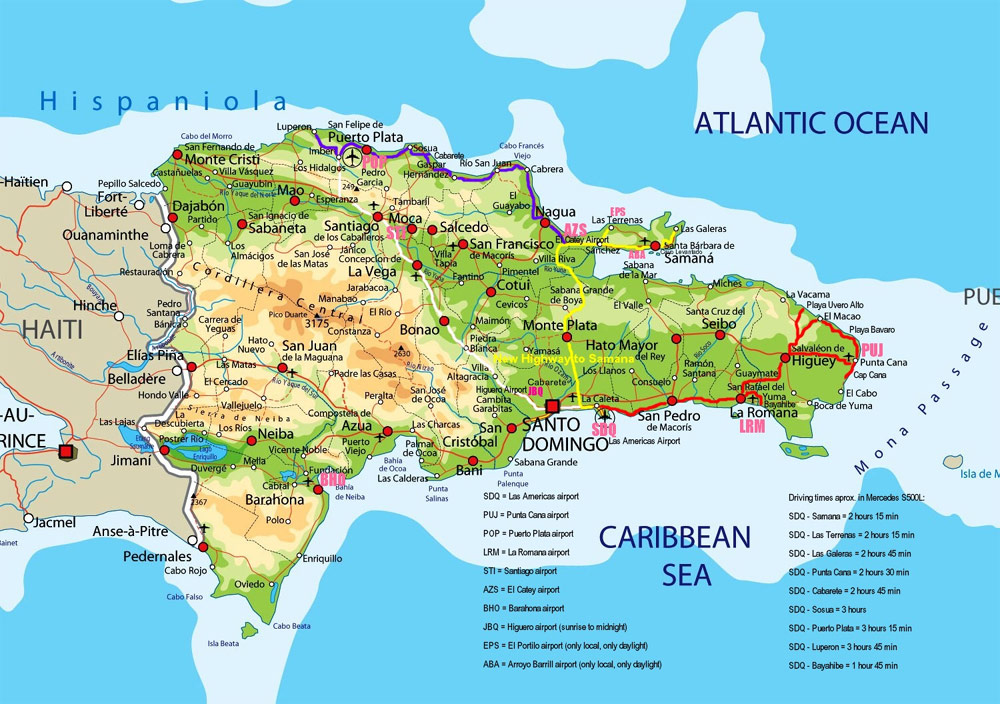 Aside from historic firsts, the Dominican Republic ranks among the most diverse Caribbean countries in geography, nature, and people. 
Its landscape ranges from the highest peak in the region, Pico Duarte, to the lowest body of water, Lago Enriquillo. 
A whopping 6,000 species of flora and 7,000 species of fauna include cacti flowers, endemic hawks, and humpback whales. 
The country's cultural makeup–Taino, European, and African–includes a diverse population welcomed in the DR since the 19th century, from Jewish and Japanese communities to UNESCO-proclaimed Afro-Caribbean groups.
The Dominican Republic is the second-largest and most diverse Caribbean country, situated just two hours south of Miami, less than four hours from New York, and eight hours from most European cities. 
Known for our warm and hospitable people, the Dominican Republic is a destination like no other, featuring astounding nature, intriguing history, and rich culture.
Surrounded by the Atlantic Ocean on the north and the Caribbean Sea on the south, our lush tropical island paradise boasts nearly 1,000 miles (1,609 km) of coastline, 250 miles (402 km) of the world's top beaches, magnificent resorts, and hotels, and a variety of sports, recreation and entertainment options.
Here you can dance to the pulse-pounding thrill of the merengue, renew in our luxurious and diverse accommodations, explore ancient relics of centuries past, delight in delicious Dominican gastronomy, or enjoy ecotourism adventures in our magnificent national parks, mountain ranges, rivers, and beaches.