All-inclusive resorts have just as many super fans as major haters.
While we've had some disappointing experiences at huge megaresorts with mediocre food and watered-down drinks, we've also stayed in luxurious properties with phenomenal food, top-shelf alcohol, and even spa treatments included in the rate.
So if you're wondering whether an all-inclusive hotel should be in your future, you've come to the right place. We asked all-inclusive and travel experts the what, when, where, and whys of all-inclusive so you can learn everything you need to know about all-inclusive resorts before booking your next getaway.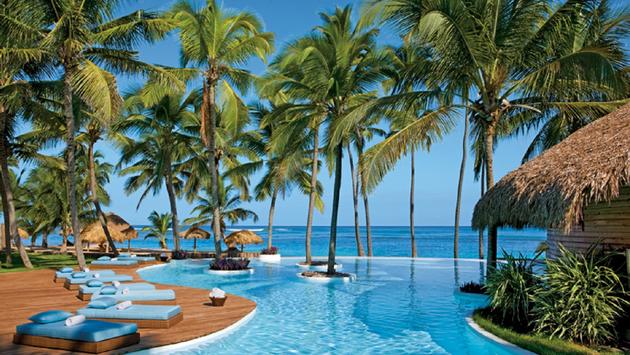 What's Included at an All-Inclusive Resort?
Though it varies from hotel to hotel, typically rates at all-inclusive resorts include the room, all meals and snacks, alcoholic and nonalcoholic beverages (beer, wine, spirits, coffee, juice, soda, and water), and non-motorized water sports if it's along the beach. Access to resort features such as the gym, pool, and sports facilities is also typically free, except when there are premium-level upgrades that often have their own pool, lounge, and section of the beach. Former Editor-in-Chief of FamilyVacationCritic.com, Lissa Poirot warns, "Although the term is 'all-inclusive,' not everything is included — such as golf and the spa — which can sometimes catch guests off-guard."
Certainly the most surprising is when hotels don't include premium liquor, Wi-Fi, or a la carte restaurants in the rates. For instance, though we love the all-inclusive Villa Buena Onda in Costa Rica, you'll be forking over your credit card if you want to have a beer or glass of wine at dinner (unless you specifically book the all-inclusive package with alcohol included. So basically, do your homework beforehand and study the list of rate inclusions. If it's unclear, reach out the hotel to confirm if there are any extra charges for specific restaurants, beverages, and activities. Though be aware that rounds of golf and spa treatments are almost always additional fees.
Should You Tip at All-Inclusive Resorts?
Tipping at all-inclusive resorts is generally expected, unless staying at one of the properties that expressly prohibits tips. Otherwise, expect to tip between $1-10 to bartenders, waiters, room attendants, etc. While it's not always expected, most past guests of all-inclusive resorts have found the staff very much appreciate the gesture and they're often rewarded with extra attention.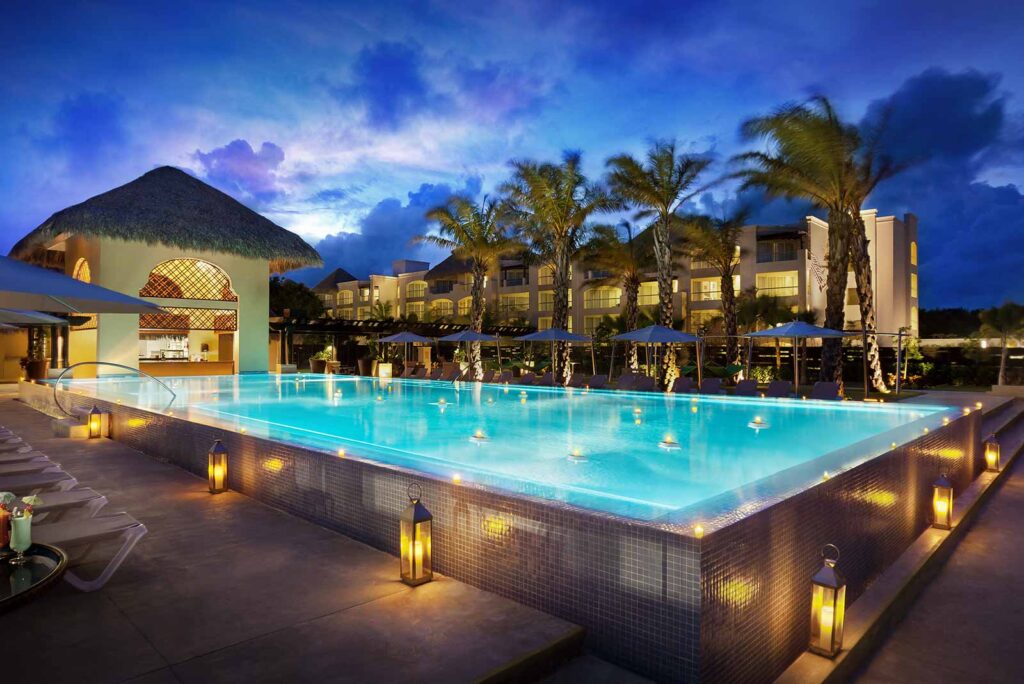 When Does It Makes Sense to Go the All-Inclusive Route?
So when are all-inclusives worth it? Jessica L. Plautz, Travel Editor at Mashable, says, "This really drills down to vacation style: Are you the kind of traveler who would risk a disaster for the chance at something spectacular and unexpected? Or do you want to know what you're getting ahead of time? All-inclusive resorts can be great — if that's the experience the traveler is looking for."
If planning which restaurants to go to or how much money to budget for food and drinks is causing stress, you may want to go with an all-inclusive package. Families budgeting for more than two people may particularly enjoy the ease of all-inclusive resorts. "It makes it easy to stay on a budget — especially when traveling with kids because so much is included, you don't have to worry about saying 'no' to their requests," said Poirot. And since a kids' club, non-motorized water sports, and poolside activities are typically included, the kids will be plenty occupied.
If you're looking to simply relax a a resort and aren't looking to do much in terms of exploring or dining outside of the hotel, booking an all-inclusive getaway will almost undoubtedly save you some money and cut significantly down on research and organizing time.
Where are the Best All-Inclusives Located?
Sure, you'll find a few all-inclusive hotels in the United States, even Hawaii, as well as Phuket and Bali, but most are located in the Dominican Republic, Mexico and the Caribbean. Generally, the best all-inclusive resorts are in places where you're perfectly content getting some R&R by the pools and beach, or perhaps the surrounding area is a little sketchy and you'd rather stay at a guarded property. All-inclusive resorts in the Caribbean and Mexico are often set on sprawling grounds, providing ample space for guests to move around and experience everything they desire — poolside lounging, evening entertainment, and relaxing massages — without leaving the property gates.
"In my opinion, the best all-inclusive resorts are located in the Dominican Republic, Mexico and Jamaica. The labor costs in these countries allow the guest to get the most bang for their buck. Plus, the beaches can't be beat," said Kristina D'Amico, Senior Analyst at HVS, a global hospitality and hotel development consulting firm.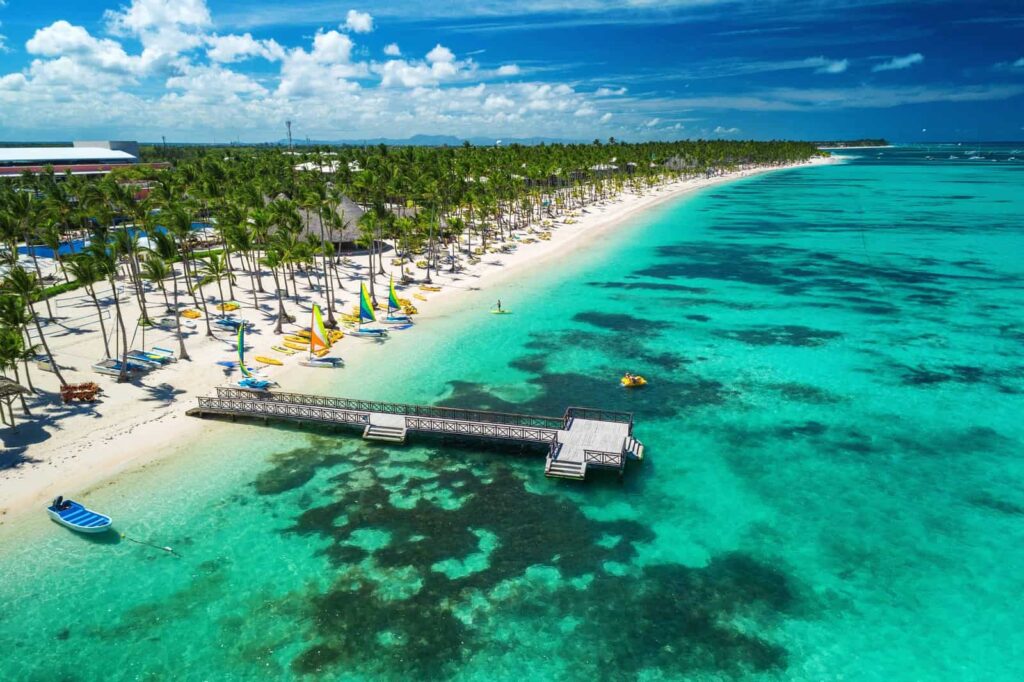 The Takeaway:
Obvious downsides of booking an all-inclusive hotel are that there may be hidden fees and an impersonal atmosphere at the resort (a pro for some), and you might miss out on sampling the local cuisine if you're stuck eating every meal on-site. Additionally, all-inclusive resorts typically only provide a small look into the local culture, though some have tours and experiences available to explore the destination.
Suzanne Rowan Kelleher, family vacations expert at About.com, sums it up, "All-inclusives are great if you don't mind staying put at the resort for the vast majority of your time." Particularly for vacationing families, the stress of planning and budgeting virtually disappears with a resort that includes everything from the meals to daytime activities. As Leora Halpern Lanz, a full-time lecturer at Boston University's School of Hospitality Administration, said, "Not having to take out your wallet is such a relief; you won't have to worry every
single time you eat a meal, which adds up." For her, the added sense of comfort that she's already paid for her trip is well worth any possible drawbacks.