The Dominican Republic has one of the most advanced telecommunications infrastructures in Latin America, all of which are regulated by state-run INDOTEL (Instituto Dominicano De Telecomunicaciones)
The two main providers for telecommunications are Altice and Claro, both of whom offer a reliable service for a decent price.
When it comes to mobiles, there are 3 main providers: Claro, Altice, and Viva.
There are more than 8.8 million mobiles connected in the country, shared among a population of 10 million people.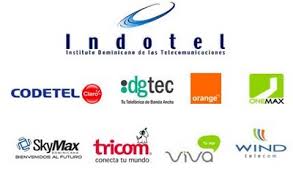 Making calls
The Dominican Republic country codes +1-809, +1-829, and +1-849 will allow you to call the Dominican Republic from another country.
These should in turn be followed by the local number.
The overlay codes were added in 2005 and 2010 due to the explosive growth of mobile phone usage.
Once in the country, use the prefix 011 to call abroad followed by the appropriate country code and local number you wish to call.
If you plan on using public phones, you might consider buying a calling card from Claro or Altice. You can buy these in different amounts and they also function from private landlines by inputting a code.