The inter-country infrastructure is well developed with most towns and tourist destinations connected via a large network of roads to the whole country.
In the Dominican Republic, you will come across many different types of public transportation such as buses, caro publicos, guaguas, the metro, and motoconchos.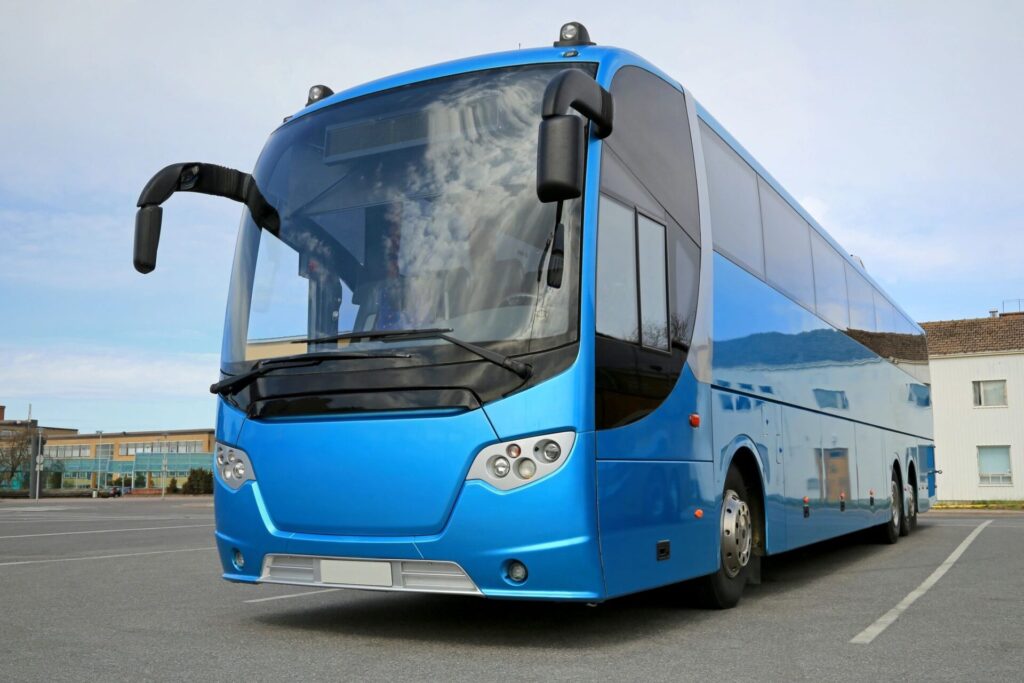 Buses
The 4 main private bus companies Bávaro Express, Caribe Tours, Metro Tours, and Terra Bus all have comfortable 52-seat buses with air-conditioning.
Trips up to 225 km taken with the Metro Tours and Caribe Tours can cost less than RD$453 (€9).
If you are staying in the Eastern regions such as Bávaro, El Macao, and Punta Cana, you might want to use Bávaro Express, however, keep in mind that Bávaro Express tends to keep the air-conditioning very high in their buses, so bring a coat just in case.
Terra Bus offers bus routes between Santo Domingo and Puerto Príncipe.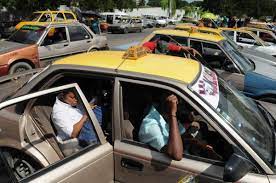 Carro Publicos
You can recognize these small cars known as public taxis by the signs on the roof which show their specific route.
It is very important to make sure that your final destination matches their route before getting into the car as well as agreeing on the price.
How Care Publicos operates is very similar to Guaguas: their routes fall in between the cities, towns, and villages.
They use honking as a form of asking you whether you need a ride and they can stop almost anywhere the passenger wants to get off, as long as it is along their designated route.
Caro Publicos are shared taxis meaning you will have to share with strangers and they are often overcrowded.
The transport cost is fairly cheap RD$25 (€0.50 per person for a couple of km).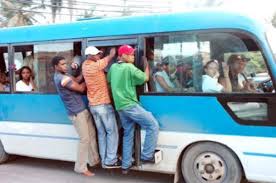 Guaguas
Mostly operating between cities, towns, and villages, guaguas are privately owned minivans.
These vehicles will stop anywhere and everywhere along their specific route.
At the end of their route, there are usually other guaguas waiting to carry you on until their route ends, and so on.
They are almost impossible to miss as they tend to honk their horn whenever the driver spots someone standing at the side of the road.
Next to the driver sits an assistant or Cobrador (fare collector) who you will most likely see hanging out of the window trying to get you to accept the ride.
They use waving as a sign of asking whether you need a ride.
Many of these guaguas are in particularly poor condition with broken windows or seats, doors that do not close correctly, and so on.
Additionally, drivers tend to overcrowd the van (carrying up to 20 people instead of the legal 12).
The transport cost is considerably cheaper than other options, RD$25 (€0.50 per person for a couple of km), but always make sure that you confirm the rate before getting in and carry the correct amount of cash (Pesos) as the fare collector might not want to, or may not have enough change for you.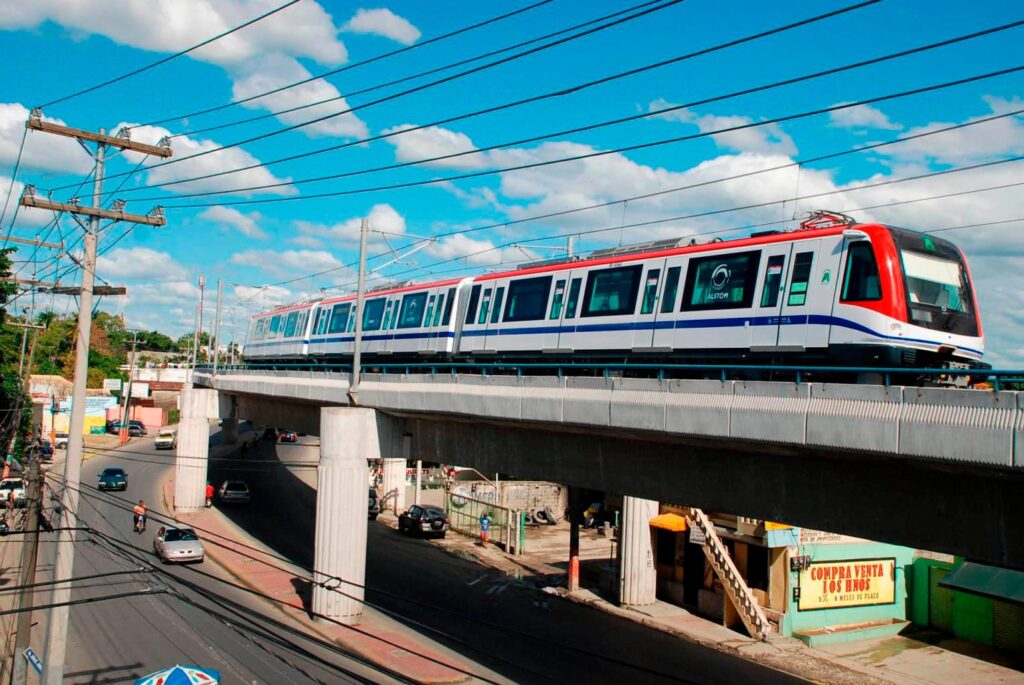 Metro
Operating from 2009, the Santo Domingo metro system is the first one in the country, with plans to add several additional lines.
One subway card normally costs RD$30 (€0.60).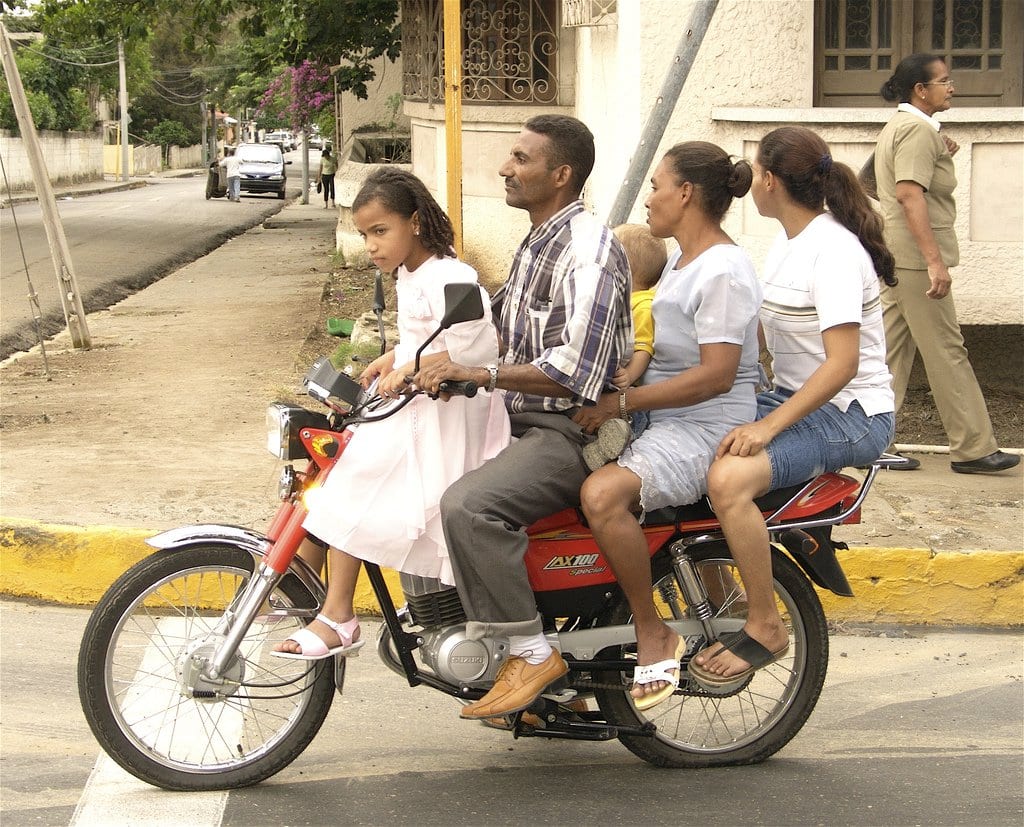 Motoconchos
Motoconchos are privately owned motorcycle taxis, they tend to be much easier to find than regular taxis, as well as much cheaper.
These motorcycle taxis are perfect for shorter trips.
Longer journeys can be quite dangerous as they do not offer any helmets.
If you feel that the driver is going way too fast, ask him to slow down (¡Más despacio por favor!).
Try to avoid having more passengers than yourself on the board since this increases the risk of accidents.
If you are part of a couple or a group make sure you find one Motoconcho per person.
The average fare for a normal ride (a couple of km) is around RD$30 per person (€0.60).
Be aware that the fare normally doubles at dusk once they turn their lights on.
It is very important to have the correct amount of money with you as the drivers can be reluctant to give you back your change.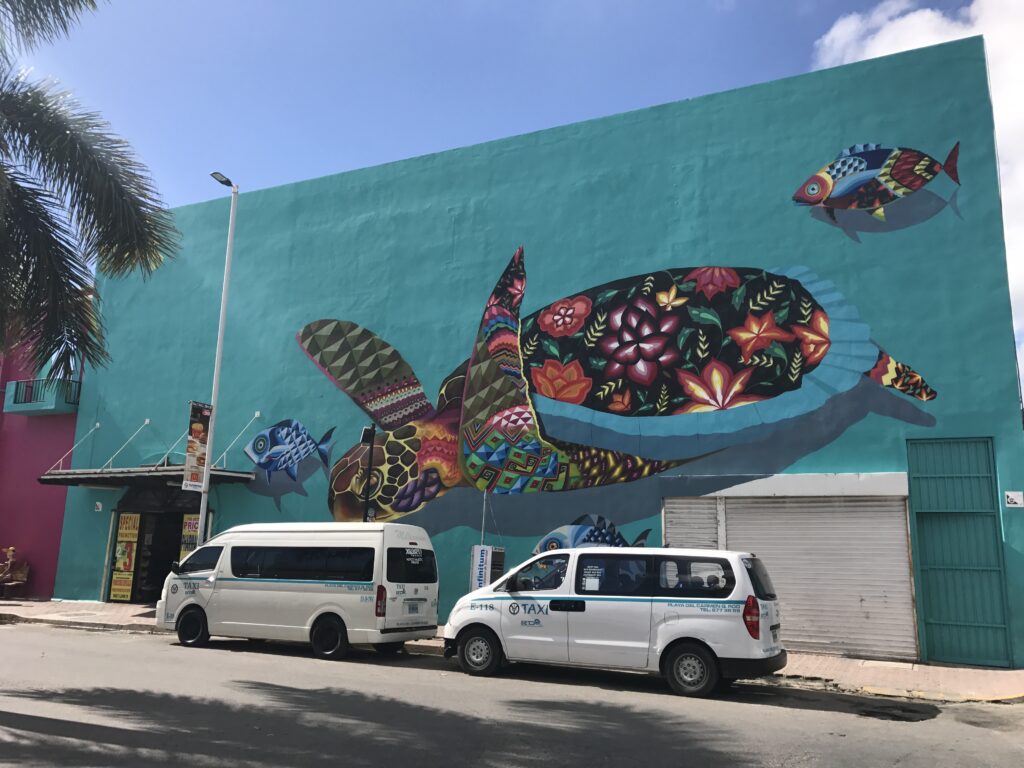 Taxis
If you appreciate comfort, taxis are definitely one of the best options for transport in the Dominican Republic.
The comfort, however, comes at a cost with rates significantly higher when compared to public transportation.
Since the taxis do not have meters, the fares are fixed and depend on the distance covered to your destination.
Unlike the Guaguas or Motoconchos, taxis offer the possibility to travel privately in much newer vehicles that have to be air-conditioned.
This also means choosing a taxi is also the safest way to travel since the drivers tend to be more responsible and safety-conscious (if not just to protect their cars!).
Taxis are harder to spot than guaguas and don't drive around looking for potential customers.
You must visit the designated areas such as bus terminals, hotels, and tourist areas, or you can call a taxi service.
If you cannot find information about the taxi fares and want to avoid being overcharged, ask a couple of taxi drivers about the prices before choosing one.
As for all the other transportation forms, it is necessary to have the right amount of cash in your pocket as again the drivers dislike returning change.
The average for a 15 – 25 km trip is around RD$1359 (€27) and higher when the distance is longer.
Most drivers do not negotiate the price unless the taxi is older and without air-conditioning or the traffic is particularly slow.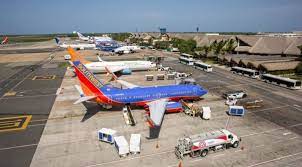 Air transport
In terms of air transport, Dominican Republic is well-connected both nationally as well as internationally.
The airports are easy to reach by taxi, rental car, or a hotel shuttle bus (only top-end hotels offer this service).
Most of the airports also have disabled access, offering specially designed bathrooms, telephones, and parking close to the terminal buildings.
If you are flying internationally, the best airport choices are Las Américas International Airport in Santo Domingo, Gregorio Luperón International Airport, also known as Puerto Plata Airport in Puerto Plata, and Punta Cana International Airport in Punta Cana.
You might also want to consider other international airports such as Cibao International Airport in Santiago and Samaná El Catey International Airport, also called Aeropuerto Internacional Presidente Juan Bosch in Samaná.
Many airlines offer direct flights from North America (Atlanta, New York, Boston, Connecticut, Chicago, Miami, etc.) to the Dominican Republic, which are relatively short, for example, a flight from Miami lasts about 1 hour and a half.
Traveling from Europe however can take 8 hours on average, often with additional stopovers which usually go through U.S. hub airports.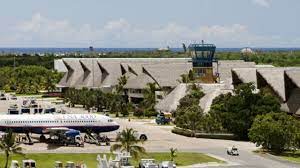 Planes
There are 2 local airline companies offering scheduled national and international flights at reasonable prices.
Aeronaves Dominicanas provides daily national flights to numerous destinations: Barahona, Puerto Plata, Punta Cana-Bavaro, Samaná, Santo Domingo, etc.
Air Century offers national and international air transport. Internationally they fly to the Caribbean Islands, Central America, South America, North America, Africa, Canada, and numerous countries in Europe.
Airlines such as American Airlines, Air France, Air Europa, Air Transat, British Airways, Delta Airlines, JetBlue Airways, Air Europa, Wamos Air,  offer flights at reasonable prices from different countries all over the world.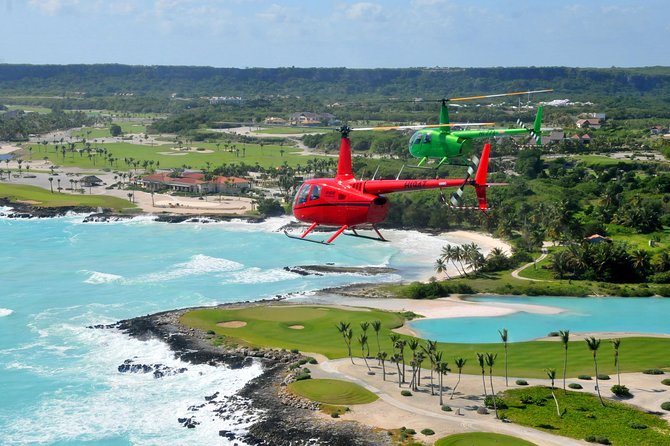 Helicopters
Helicopters are mostly used in the area of Punta Cana, as they are a quick and comfortable way of traveling.
It's a great way to see Punta Cana's landscape and the 32 miles of beaches.
Sources: www.justlanded.com